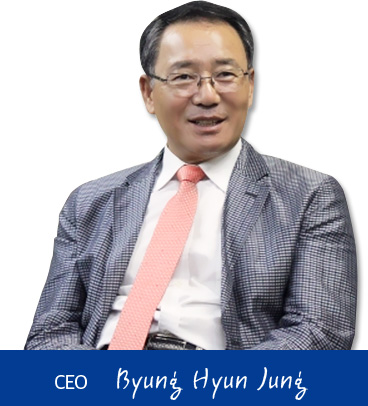 We, founded in December 1994, intend to provide sincere and reliable service first time and every time under the flag "a partner who makes the success of customer" to create the value necessary for customer.
Starting the consulting business for enterprises, we extended the business area such as professional IT consulting, system certification and product certification consulting, shipbuilding/marine plant quality inspection, industrial equipment and operation equipment inspection, steel bridge and plant inspection, cultivation of professional manpower. Based on the accumulated experience and technology and reliability of customer, we are extending the business area to world market including Southeast Asia, North America, Europe etc and we are doing our best efforts to prepare for better tomorrow and to be a social enterprise that contribute to the nation and local society.
We establish the vision "Customer First" and provide the best consulting suitable for the demand of customer and contribute to the improvement of quality and listen to the voice of customer and all of our employees cooperate in harmony to play the respective roles and challenge to create the 100-years history of BIZPEER based on more upgraded knowhow and pioneer spirit.
Trust us and we will always be with you as your best partner.